Minitool 32905 Variable Speed Transformer
Minitool 32905 Variable Speed Transformer
SKU:
MT320905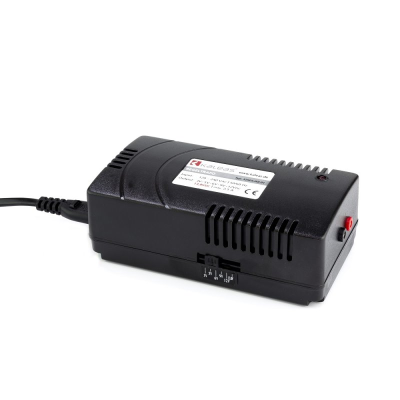 • Graduated speed settings • Suitable for most 12 V Minitool tools • Operating voltage 120 - 240V
Minitool 32905 Variable Speed Transformer

This premium power supply is the ideal electricity supply for all minitool applications.

Specifications

• Robust switching power supply
• Graduated speed setting
• Passive air cooling
• LED control
• Power cord pluggable
• 1 minitool connection socket
• Suitable for most 12 V Minitool tools

Technical Data

• Operating voltage 120 - 240 VAC
• Rated frequency: 50/60 Hz
• Output voltage: 3/5/6/9/12 VDC (13.8VDC)
• Output Current: max. 2,5 A
• Protection class II
• weight: 0,31 kg

Minitool

Made in Germany, this high-quality range of mini tools answers all the needs of the keen hobbyist and model maker.
For over 30 years, Minitool 12 volt tools have answered the specific needs of anyone interested in miniature precision. They enjoy a high reputation in Europe, USA and Canada. All tools are 12 volt and therefore small and well balanced, and have ample power for tasks in hand.
Product Code: MT320905
Product Name: Minitool 32905 Variable Speed Transformer
Brand: Minitool

Barcode:
Weight: 310 grams
Dimensions: 185mm x 78mm x 60mm

Shipping Weight: 340 grams
Shipping Dimensions: 185mm x 78mm x 60mm