Modelcraft Angled Screwdriver Bit Holder
Modelcraft Angled Screwdriver Bit Holder
SKU:
PSD1490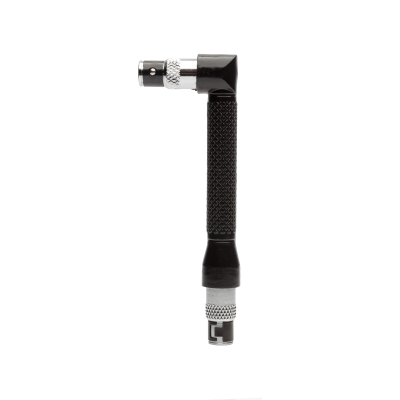 • For screwing at an angle of 90° and in tight spaces
• 1/4" Hex Socket holds screwdriver bits securely
• Anti-slip L-shaped handle with knurled grip
• Double ended with straight and angled heads • •
Modelcraft Angled Screwdriver Bit Holder
An essential in any toolbox, ideal for home & professional use. The double-ended design holds 1/4" (0.63cm) Hex screwdriver bits straight or angled, making work in tight spaces easy.
Please note: Bits are not included.
Screwdrivers & Wrenches
Smaller, detailed tasks such as radios controlled modelling & repairs, work on computers, camera, clock/watches, TV & radio, CD & MP3 players, mobile telephones, glasses and DVDs & VCRs require precision and the correct tool. Our range of quality screwdrivers and wrenches and have been carefully selected for these tasks
The SHESTO Modelcraft Collection
The SHESTO Modelcraft collection is a comprehensive range of useful, often hard to find precision hand tools and accessories essential for any toolbox. The range of Modelcraft tools covers many applications where detail, precision and close up control are needed, such as: model making, general hobby & craft, electronics & light engineering, renovation & restoration, jewellery making, as well as smaller DIY and household repairs.
Product Code: PSD1490
Product Name: Modelcraft Angled Screwdriver Bit Holder
Brand: Modelcraft