Sparmax Flyer Airbrush
SKU:
SP80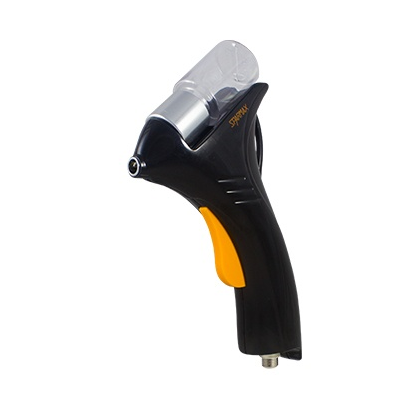 • Simple to use
• No disassembly of airbrush
• Nozzle size: 0.4mm
• Plastic Bottle: 15cc
Sparmax Flyer Airbrush
This one of its kind, patent pending plastic airbrush is perfect for beginners who seek more than what the common beginner airbrushes offer, thanks to the combination of the below special features:
- Simple to use
- Lightweight (75g with the bottle)
- Ergonomic PC handle
- Adjustable line width
- No disassembly of airbrush
With the aid of extra bottles (sold separately), this airbrush allows for swift swapping of colours & requires no cleaning between colour changes.
Sparmax

Founded in 1978, Sparmax was one of the first to design and manufacture oil-less mini air compressors specifically for the airbrush market. And over the years the company have collaborated with some of the top companies & brands in the world to bring you quality, industry-leading products for airbrushing.
Product Code: SP80
Product Name: Sparmax Flyer Airbrush
Brand: Sparmax