Magic Colours Royal Icing - Fuchsia (100g)
Magic Colours Royal Icing - Fuchsia (100g)
SKU:
MC19-8387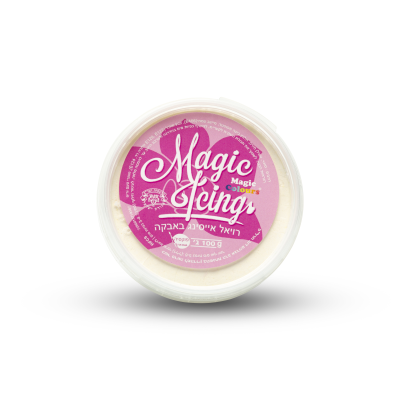 • Easy to use royal icing • Already coloured - simply add water & mix
Magic Colours Royal Icing - Fuchsia (100g)
Magic Icing is a multi-purpose, easy to use royal icing mix, that can be used to prepare your prefered consistency decoration icing.
Just add water and mix for 5 minutes in a mixer, at a medium to high speed.
Magic Colours
Magic Colours have produced a range of food colours and flavours for cake baking and decoration.
Great for gum paste, marzipan, icings, buttercream, chocolate, macaroons, rainbow cakes and much more.
Everything you need in one place.
Magic Colours™ is a subsidiary of the Motek Sugarcraft Group. Established in 2001 and managed by Mrs. L Rosenberg, Motek Sugarcraft is a leading supplier of cake decoration products. Located in the magical hills of Jerusalem, our factory is the home of the popular Magic Colours™ Range of cake decoration products.
Product Code: MC19-8387
Product Name: Magic Colours Royal Icing - Fuchsia (100g)
Brand: Magic Colours