Modelcraft Assorted Foils x6
Modelcraft Assorted Foils x6
SKU:
PFT1006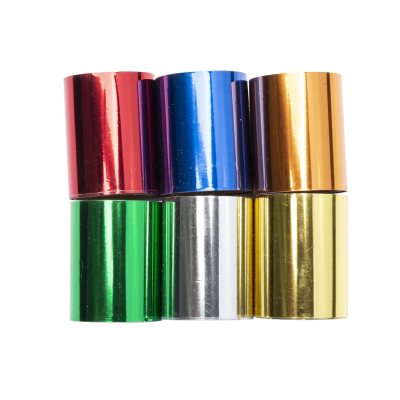 • Create eye-catching foil art & craft designs
• 6 Heat-activated foils (4cm x 3m)
• Perfect for use with Modelcraft Foil Art Pen
Modelcraft Assorted Foils x6
A set of 6 heat-activated foils for creating and crafting beautiful foil art. Perfect for adding eye-catching accents to artwork, papercraft, scrapbooks, cards, home decoration and more.
Ideal for use with Modelcraft Foil Art Pen [PFT1000]
Modelcraft
The Modelcraft Collection is a comprehensive range of useful, often hard to find precision hand tools and accessories essential for any toolbox. The range of Modelcraft tools covers many applications where detail, precision and close up control are needed, such as model making, general hobby & craft, electronics & light, engineering, renovation & restoration, jewellery making, as well as smaller DIY and household repairs.
List Price

£

14.99
£
14.99
inc Vat
You Save

0.0

%
Total: £

14.99