Foredom HP605 Collet (3mm)
Foredom HP605 Collet (3mm)
SKU:
FD/HP605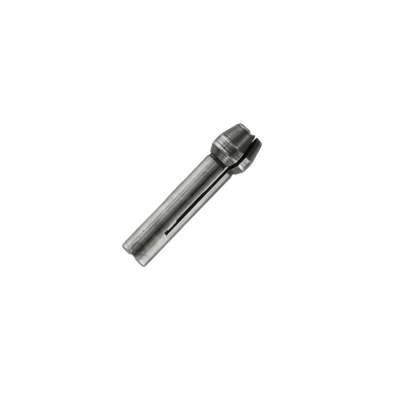 • 3mm collet
• For use with H.8, H.8D, H.8SJ, H.28 and H.28SJ
Foredom HP605 Collet (3mm)
3mm collet available here separately and in collet set HP600. For use with H.8, H.8D, H.8SJ, H.28 and H.28SJ collet-style handpieces and Collet Adapter Attachment A-69224.

Foredom
Foredom is the leading manufacturer of flexible shaft rotary power tools in the world. From its flagship line of flexible shaft machines, to specialized motors, hand pieces, attachments, and accessories, Foredom tools set the standard for quality, power and performance. Foredom flex shafts hang from the benches of professional jewellers around the world. While their use in jewellery manufacturing is well known, Foredom flex shafts and other products including compact bench lathes, micro motors, and drill presses are commonly used by machine shop operators, custom fabricators, dental lab technicians, conservators, woodcarvers, artisans and hobbyists.
Product Code: FD/HP605
Product Name: Foredom HP605 Collet (3mm)
Brand: Foredom

Barcode:
Weight: 2 grams
Dimensions: 24.2mm x 6mm x 6mm

Shipping Weight: 2 grams
Shipping Dimensions: 24.2mm x 6mm x 6mm