Jeweltool Straight Jewellers Tinsnips
Jeweltool Straight Jewellers Tinsnips
SKU:
JPL1207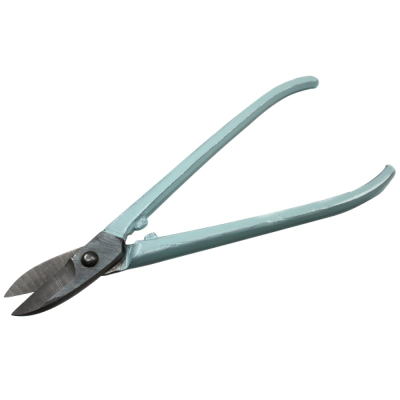 • For cutting light gauge metal
• Suitable for cutting intricate shapes
• Especially hardened blades
Jeweltool Straight Jewellers Tinsnips
When working with metal, sometimes you just need to cut a bit (as opposed to sawing). Tin snips are perfect for this, they also enable you to cut out intricate shapes. They are great for cutting thin sheet metal such as silver, gold, copper or even brass.
Features and benefits:
• Great for cutting thin sheet metal and wire
• Overall length - 180mm
Jeweltool used and approved by Jessica Rose
Jessica Rose is the award-winning founder of the London Jewellery School, one of the world's largest jewellery training centres, where over 9,000 people have learnt to make jewellery. The school runs 100s of fun and professional classes every year from its base in London, UK, as well as distance learning courses. For details see www.londonjewelleryschool.co.uk Jessica and her team aim to bring the fun and creativity of jewellery making to as many people as possible and love these tools that help beginners through to professional jewellers make beautiful jewellery.
Product Code: JPL1207
Product Name: Jeweltool Straight Jewellers Tinsnips
Brand: Jeweltool

Barcode: 5060030669078
Weight: 126 grams
Dimensions: 185mm x 50mm x 10mm

Shipping Weight: 148 grams
Shipping Dimensions: 230mm x 70mm x 16mm