Jeweltool Pick & Place Tool (Large)
Jeweltool Pick & Place Tool (Large)
SKU:
JTW1133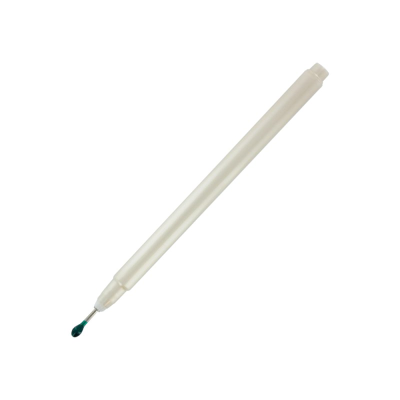 • For picking up & pinpoint placing of small objects
• Sticky silicone tips for accurate handling
• For plastic model components, decals, beads, gems, glitters & stamps
Jeweltool Pick & Place Tool (Large)
When creating your own beautiful jewellery, the Jewel Picker is the ideal tool to have when picking up and positioning small objects in the perfect place. The sticky silicone tip allows for accurate handling of a variety of small-scale items, including beads as well as plastic model components such as decals, gems, glitters and stamps. Pop this device in your toolbox for a helping hand that enables you to work quickly and efficiently with smaller items to create your artistic vision!

Features and benefits:
• Pick up and place small items with ease and precision, minimising wastage
• Perfect for working with gemstones, seed beads, findings and when stone setting
• Sticky silicone tip
• When the tip becomes less sticky simply remove dust and other materials by rolling tip on adhesive tape
Jeweltool used and approved by Jessica Rose
Jessica Rose is the award-winning founder of the London Jewellery School, one of the world's largest jewellery training centres, where over 9,000 people have learnt to make jewellery. The school runs 100s of fun and professional classes every year from its base in London, UK, as well as distance learning courses. For details see www.londonjewelleryschool.co.uk Jessica and her team aim to bring the fun and creativity of jewellery making to as many people as possible and love these tools that help beginners through to professional jewellers make beautiful jewellery.
Product Code: JTW1133
Product Name: Jeweltool Pick & Place Tool (Large)
Brand: Jeweltool

Barcode: 5060030669436
Weight: 4 grams
Dimensions: 145mm x 10mm x 10mm

Shipping Weight: 25 grams
Shipping Dimensions: 230mm x 70mm x 16mm