Jeweltool High Precision Micro-Shear
Jeweltool High Precision Micro-Shear
SKU:
JXU0410T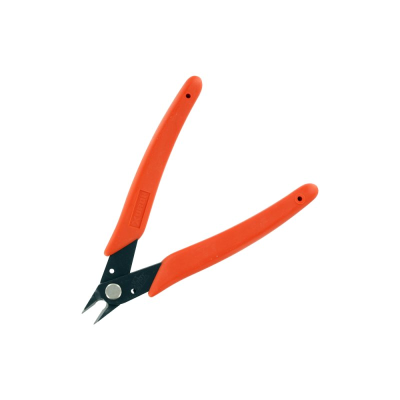 • Precision ground blades
• With a special ultra-tapered shape
• Provide clean, flush cuts
• Ideal for fine work, trees or wiring
• Light-Touch return spring speeds up work
Jeweltool High Precision Micro-Shear
Precision ground blades combined with a special ultra-tapered shape provide clean, flush cuts perfect for plastic sprue cutting, cutting trees, winning a model railway layout and general hobby/craft work. Rated for fine work, such as fibres up to 1mm and soft wire up to 22 AWG.
Jeweltool used and approved by Jessica Rose
Jessica Rose is the award-winning founder of the London Jewellery School, one of the world's largest jewellery training centres, where over 9,000 people have learnt to make jewellery. The school runs 100s of fun and professional classes every year from its base in London, UK, as well as distance learning courses. For details see www.londonjewelleryschool.co.uk Jessica and her team aim to bring the fun and creativity of jewellery making to as many people as possible and love these tools that help beginners through to professional jewellers make beautiful jewellery.
Product Code: JXU0410T
Product Name: Jeweltool High Precision Micro-Shear
Brand: Jeweltool

Barcode: 506003066973
Weight: 46 grams
Dimensions: 130mm x 85mm x 10mm

Shipping Weight: 80 grams
Shipping Dimensions: 235mm x 120mm x 15mm