Jeweltool Hard Wire & Cable Cutter
Jeweltool Hard Wire & Cable Cutter
SKU:
JXU2193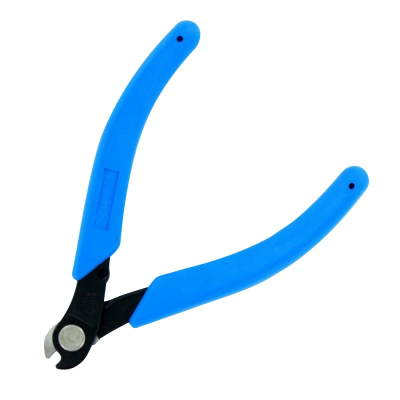 • For hardened wires, piano wires and throttle cables
• No special technique required
• Low cutting effort due to the shearing action
• Cushioned Xuro-Rubber grips for comfort
Jeweltool Hard Wire & Cable Cutter
This hard wire & cable is rated for hardened wire, piano wire, memory wire, and throttle cable, and it does not require any special cutting technique. This is an ideal tool for crafters who need to cut a wide variety of materials, just simply place the material between the jaws at your desired location and squeeze the cushioned xuro- rubber handle. The cutting effort it minimal due to the tool's shearing action.
Jeweltool used and approved by Jessica Rose
Jessica Rose is the award-winning founder of the London Jewellery School, one of the world's largest jewellery training centres, where over 9,000 people have learnt to make jewellery. The school runs 100s of fun and professional classes every year from its base in London, UK, as well as distance learning courses. For details see www.londonjewelleryschool.co.uk Jessica and her team aim to bring the fun and creativity of jewellery making to as many people as possible and love these tools that help beginners through to professional jewellers make beautiful jewellery.
Product Code: JXU2193
Product Name: Jeweltool Hard Wire & Cable Cutter
Brand: Jeweltool

Barcode: 5060030662659
Weight: 58 grams
Dimensions: 180mm x 85mm x 10mm

Shipping Weight: 92 grams
Shipping Dimensions: 235mm x 120mm x 15mm