Modelcraft Rubber Blower
SKU:
PBL1297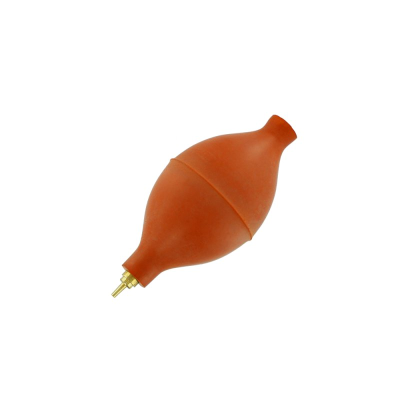 • For removing dust from sensitive objects such as camera lenses, keyboards, watches, etc.
• Metal tip provides precise air flow control
• Ideal for blowing away dirt or particles in awkward areas
Modelcraft Rubber Blower
Used by watchmakers, modellers and electronics enthusiasts & professionals. Ideal for removing dirt from watch dials, blowing away particles inside mobile phones, circuit boards & model trains, motors, etc.

Cleaning & Brushing
The Modelcraft collection includes a selection of double-headed brushes and a rubber blower ideal for brushing away dirt and cleaning dust particles

The SHESTO Modelcraft Collection
The SHESTO Modelcraft Collection is a comprehensive range of useful, often hard to find precision hand tools and accessories essential for any toolbox. The range of Model Craft tools covers many applications where detail, precision and close up control are needed, such as: model making, general hobby & craft, electronics & light engineering, renovation & restoration, jewellery making, as well as smaller DIY and household repairs.
Product Code: PBL1297
Product Name: Modelcraft Rubber Blower
Brand: Modelcraft

Barcode: 5060030666756
Weight: 65 grams
Dimensions: 115mm x 53mm x 53mm

Shipping Weight: 89 grams
Shipping Dimensions: 230mm x 70mm x 16mm