Modelcraft Double Ended Stainless Steel Carver
Modelcraft Double Ended Stainless Steel Carver
SKU:
PDT0982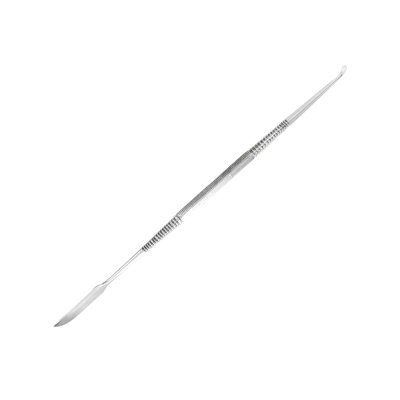 • For carving shaping & forming
• Also good for spreading & smoothing
Modelcraft Double Ended Stainless Steel Carver
This double-ended stainless steel carver allows controlled carving, shaping & forming work on models prior to casting. It is ideal for spreading, smoothing & applying soft materials and compounds, also for scraping & general removal.

Probes & Carvers
Wax carvers and probes are used by dental technicians and jewellers for carving, shaping & forming models prior to casting. Also ideal for modellers and crafters for use with soft materials for spreading, smoothing, scraping and general removal

The SHESTO Modelcraft
The SHESTO Modelcraft Collection is a comprehensive range of useful, often hard to find precision hand tools and accessories essential for any toolbox. The range of Model Craft tools covers many applications where detail, precision and close up control are needed, such as: model making, general hobby & craft, electronics & light engineering, renovation & restoration, jewellery making, as well as smaller DIY and household repairs.
Product Code: PDT0982
Product Name: Modelcraft Double Ended Stainless Steel Carver
Brand: Modelcraft

Barcode: 5060252020763
Weight: 10 grams
Dimensions: 160mm x 5mm x 5mm

Shipping Weight: 32 grams
Shipping Dimensions: 230mm x 70mm x 16mm