Modelcraft Green Stuff Modelling Putty
SKU:
PGS4400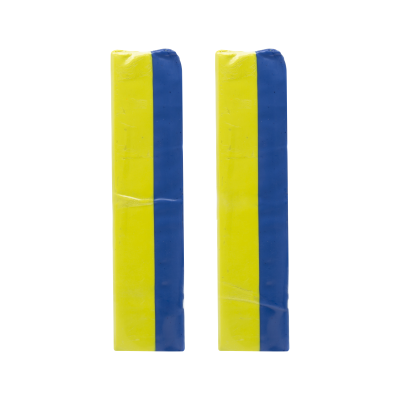 • Two-part modelling putty
• Ideal for adding detail or sculpting models
• Once mixed remains malleable for up to 90mins & cures within 24hrs
• Original formula Kneadatite Green Stuff
• Once cured can be carved, sanded and drilled as required
Modelcraft Green Stuff

This two-part modelling putty is ideal for sculpting details, scratch building models and parts, filling gaps, repair and restoration work. Once mixed it has a work life of 90 minutes, allowing time for shaping and detailing. After 24 hours the putty will harden but remain bendable with no brittleness, allowing the material to be worked further by carving, sanding and drilling.

It is recommended to use a little water to keep fingers & tools wet whilst sculpting.
The SHESTO Modelcraft Range
The SHESTO Modelcraft Collection is a comprehensive range of useful, often hard to find precision hand tools and accessories essential for any toolbox. The range of Model Craft tools covers many applications where detail, precision and close up control are needed, such as: model making, general hobby & craft, electronics & light engineering, renovation & restoration, jewellery making, as well as smaller DIY and household repairs.
Product Code: PGS4400
Product Name: Modelcraft Green Stuff Modelling Putty
Brand: Modelcraft