Maun Revolving Punch Plier
Maun Revolving Punch Plier
SKU:
PL2230/200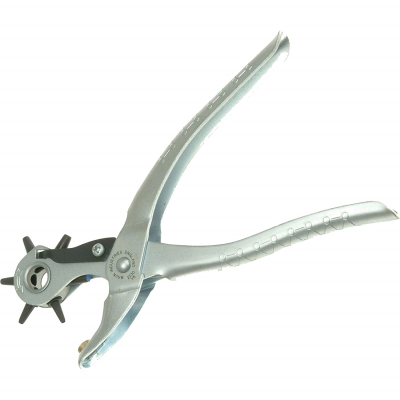 • 6 heat treated punches • Locking taper solid steel drum
Maun Revolving Punch Plier
The revolving punch plier offers 6 heat treated punches which are held on a locking taper solid steel drum.
The correct size punch can be selected by simply rotating the drum. For punching holes in soft material such as leather and more.
Maun Pliers & Cutters
The compound lever action of these pliers gives a considerable mechanical advantage in both cutting and gripping operations. Anti-rust finish with bright nickel plated handles and fully treated chemically blacked jaws. In the case of the pliers, jaws open and close parallel along their entire length, giving a square vice-like grip. This is especially useful when the pressure exerted should be applied with exactly opposite force without slippage.
Product Code: PL2230/200
Product Name: Maun Revolving Punch Plier
Brand: Maun