Maun Snipe Nose Plier Smooth Jaw (5in)
Maun Snipe Nose Plier Smooth Jaw (5in)
SKU:
PL4340/125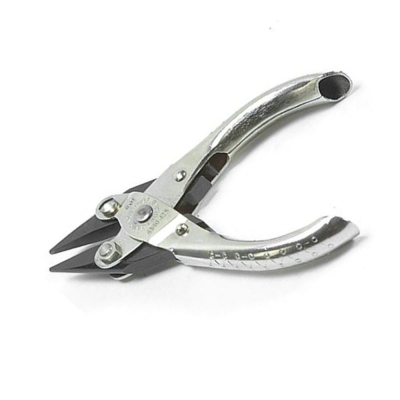 • Smooth jaw parallel snipe nose pliers
• Ideal for work in confined areas
• Size: 125mm (5in)
Maun Snipe Nose Plier Smooth Jaw (5in)
This plier is ideal for restricted access processes such as jewellery work and the smooth, parallel jaws operate so as not to mark the workpiece.
• Smooth Jaws to prevent marking of the workpiece
• Jaw opening of 10mm
Maun Pliers & Cutters
The compound lever action of these pliers gives a considerable mechanical advantage in both cutting and gripping operations. Anti-rust finish with bright nickel plated handles and fully treated chemically blacked jaws. In the case of the pliers, jaws open and close parallel along their entire length, giving a square vice-like grip. This is especially useful when the pressure exerted should be applied with exactly opposite force without slippage.
Product Code: PL4340/125
Product Name: Maun Snipe Nose Plier Smooth Jaw (5in)
Brand: Maun

Barcode: 5018695000606
Weight: 107 grams
Dimensions: 128mm x 48mm x 13.5mm

Shipping Weight: 121 grams
Shipping Dimensions: 240mm x 90mm x 14.5mm