Modelcraft Fine Quality Pure Sable Brush (Size 000)
Modelcraft Fine Quality Pure Sable Brush (Size 000)
SKU:
PPB2200/000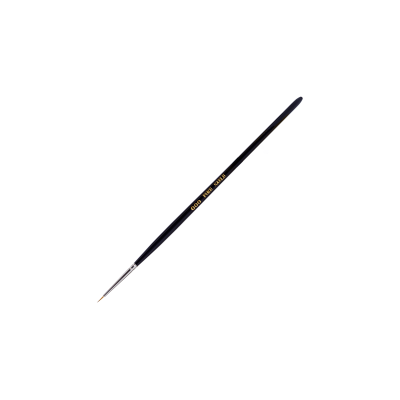 • Soft brushes made with high-quality red sable hair
• Fine pointed tips, smooth paint flow & easy brushstroke control
• Nickel-plated ferrules hold bristles securely
• Well balanced, polished black wooden handle
• Ideal for base coating, layering and painting fine details on your miniatures
Modelcraft Fine Quality Pure Sable Brush (Size 000)
High-quality red sable brushes with great strength and spring. Ideal for base coating, layering and painting Fine details on your miniatures. Each brush comes with a protective plastic cap.
The SHESTO Modelcraft Collection
The SHESTO Modelcraft collection is a comprehensive range of useful, often hard to find precision hand tools and accessories essential for any toolbox. The range of Modelcraft tools covers many applications where detail, precision and close up control are needed, such as: model making, general hobby & craft, electronics & light engineering, renovation & restoration, jewellery making, as well as smaller DIY and household repairs.
Product Code: PPB2200/000
Product Name: Modelcraft Fine Quality Pure Sable Brush (Size 000)
Brand: Modelcraft