Modelcraft Telescopic Magnetic Pick-up Tool (120 - 300mm)
Modelcraft Telescopic Magnetic Pick-up Tool (120 - 300mm)
SKU:
PTW1130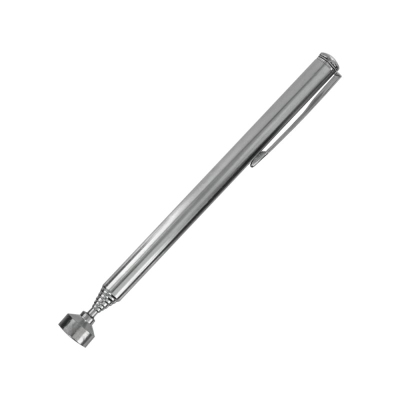 • Retrieves parts from awkward places
• Extends from 120-300mm
• Pen style clip
Modelcraft Telescopic Magnetic Pick-up Tool (120 - 300mm)
This magnetic pick-up tool is ideal for retrieving from awkward and difficult to reach areas. It can be extended from 120-300mm & includes a useful pen style clip

Pick & Place Tools
Miniature and microscopic components can be difficult to pick, hold and place. The Pick & Place tools, with their impregnated silicone tips, have the tackiness required to do just that. There are 3 sizes available: PTW1131 Small (red), PTW1132 Medium (blue) and PTW1133 Large (Green). These excellent tools are ideal for beads, gems, glitters, confetti, punch outs, decal, plastic model components and stamps

The SHESTO Modelcraft Collection
The SHESTO Modelcraft collection is a comprehensive range of useful, often hard to find precision hand tools and accessories essential for any toolbox. The range of Modelcraft tools covers many applications where detail, precision and close up control are needed, such as: model making, general hobby & craft, electronics & light engineering, renovation & restoration, jewellery making, as well as smaller DIY and household repair.
Product Code: PTW1130
Product Name: Modelcraft Telescopic Magnetic Pick-up Tool (120 - 300mm)
Brand: Modelcraft

Barcode: 5060030666992
Weight: 22 grams
Dimensions: 130mm x 12mm x 12mm
Shipping Weight: 44 grams
Shipping Dimensions: 230mm x 70mm x 16mm