Zona 42TPI Razor Saw
SKU:
SA35/150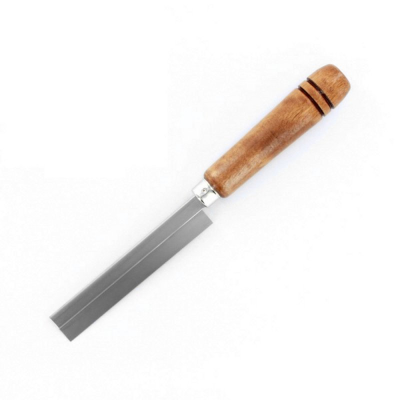 • Ideal for wood and plastic
• 0.20mm (0.008") ultra thin blade
• 114mm (4.5") long blade
• 12.7mm (1/2") cutting depth
• made in USA
Zona 42TPI Razor Saw
35-150 42 TPI Ultra Thin Kerf Razor Saw. For super smooth cuts in wood, plastic, or soft metal. 42 TPI (Teeth per Inch).

Cutting Length x Depth: 4 1/2" x 7/16" (11.4 x 1.1cm)
Zona
Zona Tool Company manufactures a full line of quality Razor Saws for modellers, craftsmen, woodworkers, and "do-it-yourselfers".
Zona's Razor Saws have polished wooden handles, steel backs and sharp blades for making straight, accurate cuts with smooth edges in wood, plastic and metal. Zona's metal or plastic mitre boxes work with different size razor saws for cutting square ends, perfect splices and mitred corners.
Product Code: SA35/150
Product Name: Zona 42TPI Razor Saw
Brand: Zona