Jeweltool G-S Hypo Cement
Jeweltool G-S Hypo Cement
SKU:
AD1431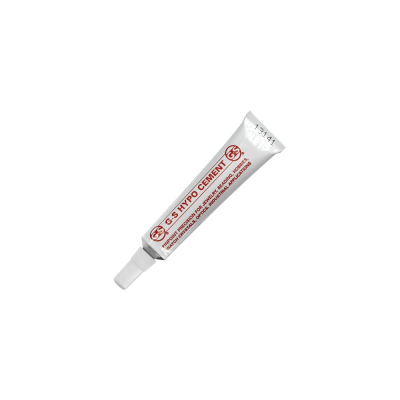 • Built-in applicator
• Will not damage surfaces
• Sets in 10 minutes
• For plastics, beading, ceramic, glass & more
Jeweltool G-S Hypo Cement
G-S Hypo Cement Great for Crafts & Hobbies. This is a new tube of G-S hypo cement. Great for model building, ceramic and plastic repair, fly fishing lures, watch crystals, jewellery repair, bead crafts, fine screw locking and industrial applications. Just a small amount on knots and they will never come loose. Precision applicator for fine detail work. Mess-free, non-brittle and dries clear.
This tube contains 0.33 fl oz (9.75 ml).
Jeweltool used and approved by Jessica Rose
Jessica Rose is the award-winning founder of the London Jewellery School, one of the world's largest jewellery training centres, where over 9,000 people have learnt to make jewellery. The school runs 100s of fun and professional classes every year from its base in London, UK, as well as distance learning courses. For details see www.londonjewelleryschool.co.uk Jessica and her team aim to bring the fun and creativity of jewellery making to as many people as possible and love these tools that help beginners through to professional jewellers make beautiful jewellery.
Product Code: AD1431
Product Name: Jeweltool G-S Hypo Cement
Brand: Jeweltool

Barcode: 5060030665704
Weight:11 grams
Dimensions: 105mm x 25mm x 5mm

Shipping Weight: 16 grams
Shipping Dimensions: 110mm x 45mm x 25mm