Modelcraft Dry Brush (Set of 2)
Modelcraft Dry Brush (Set of 2)
SKU:
PPB2400/2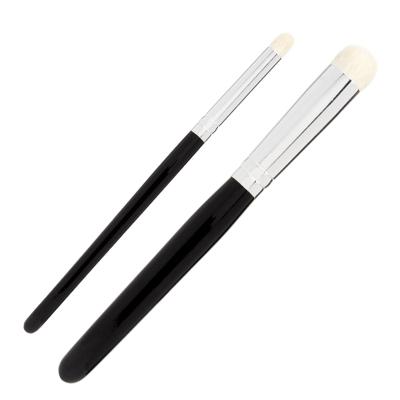 • Soft rounded shape
• Perfect for stippling & edge highlighting
• Natural hair for a smooth finish
• Ideal for bases, scenery, scale & wargaming figures
• Set of 2 (Large & Small)
Modelcraft Dry Brush (Set of 2)
Perfectly suited to drybrushing and stippling with soft natural bristles and rounded shape, these versatile brushes allow you to easily add edge highlights to miniatures, revealing every detail.
Set includes Large and Small size drybrushes.
Brush sizes:
Small: 6mm wide
Large: 14mm wide
Modelcraft
The SHESTO Modelcraft Collection is a comprehensive range of useful, often hard to find precision hand tools and accessories essential for any toolbox. The range of Modelcraft tools covers many applications where detail, precision and close-up control are needed, such as: model making, general hobby & craft, electronics & light, engineering, renovation & restoration, jewellery making, as well as smaller DIY and household repairs.
Product Code: PPB2400/2
Product Name: Modelcraft Dry Brush (Set of 2)
Brand: Modelcraft