Jeweltool Box Joint Top End Cutter (115mm)
Jeweltool Box Joint Top End Cutter (115mm)
SKU:
JPL1154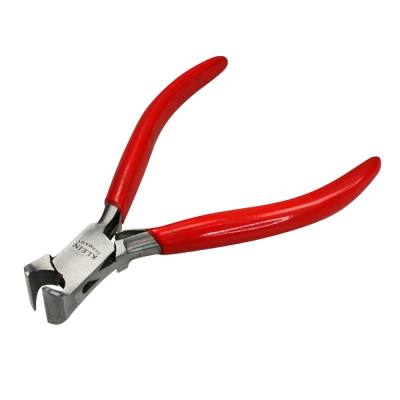 • 115mm, Stainless Steel with spring
• Comfortable insulated grips
Jeweltool Box Joint Top End Cutter (115mm)
This range of professional quality stainless steel pliers & nippers has been specially designed for precision work. All pliers are of box joint construction, retaining precise alignment even under strain and after considerable use. Jaws will never develop looseness or wobble, yet open and close smoothly. These top end cutters with inbuilt spring are excellent for nipping and & cutting wires, thin metals & plastics. Ideal for serious modelling, jewellery design, hobby & even smaller DIY applications.
Jeweltool used and approved by Jessica Rose
Jessica Rose is the award-winning founder of the London Jewellery School, one of the world's largest jewellery training centres, where over 9,000 people have learnt to make jewellery. The school runs 100s of fun and professional classes every year from its base in London, UK, as well as distance learning courses. For details see www.londonjewelleryschool.co.uk Jessica and her team aim to bring the fun and creativity of jewellery making to as many people as possible and love these tools that help beginners through to professional jewellers make beautiful jewellery.
Product Code: JPL1154
Product Name: Jeweltool Box Joint Top End Cutter (115mm)
Brand: Jeweltool

Barcode: 5060030666145
Weight: 79 grams
Dimensions: 125mm x 90mm x 20mm

Shipping Weight: 101 grams
Shipping Dimensions: 230mm x 70mm x 16mm