Modelcraft GS Hypo Cement Clear Glue
Modelcraft GS Hypo Cement Clear Glue
SKU:
PAD1431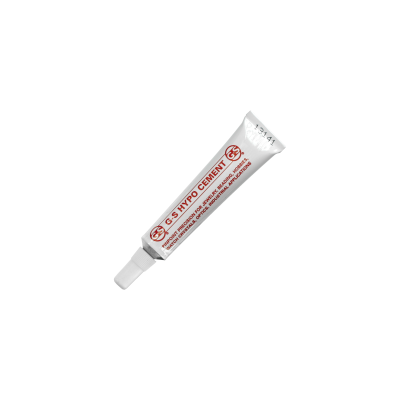 • Dries completely clear
• Ideal for gluing clear plastics, glass & beads
• Precision applicator for intricate work
• Perfect for modelling, craft, jewellery, beading, optics & repair
Modelcraft GS Hypo Cement Clear Glue
Hypo Cement dries crystal clear without damaging surfaces and includes an applicator for pinpoint precision. The glue hardens in 10 minutes, allowing parts to be positioned before setting.
Suitable for plastic, glass, metal, ceramic & synthetic materials.
The SHESTO Modelcraft Range
The SHESTO Modelcraft Collection is a comprehensive range of useful, often hard to find precision hand tools and accessories essential for any toolbox. The range of Model Craft tools covers many applications where detail, precision and close up control are needed, such as: model making, general hobby & craft, electronics & light engineering, renovation & restoration, jewellery making, as well as smaller DIY and household repairs.
Product Code: PAD1431
Product Name: Modelcraft GS Hypo Cement Clear Glue
Brand: Modelcraft