Rotacraft Keyless Chuck (0 - 3.2mm)
Rotacraft Keyless Chuck (0 - 3.2mm)
SKU:
RC8232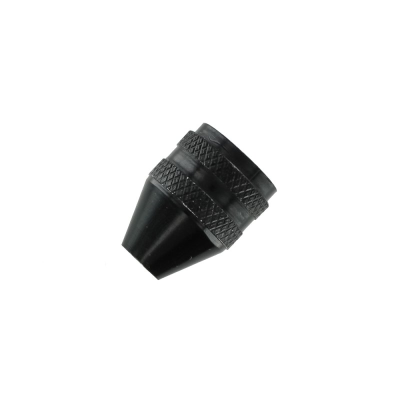 Suitable for use on Rotacraft Power Tools:
• RC09
• RC230
• RC230X
Rotacraft Keyless Chuck (0 - 3.2mm)

This Keyless chuck 0.3.2mm is suitable for use with the variable speed cordless rotary tool (RC09), rotary tool kit (RC230) & Rotary tool & flexi drive set. It has a very smooth action and a good dgree of accuracy, ideal for tasks where both power and precision are required.

230 Volt Power Tools

The 230-volt rotary tools, with extra power and torque, broaden the applications to include DIY and light engineering jobs, to more professional applications. The combination of variable speed, high power and compact design increases the versatility de-burring, cutting screws and bolts. Close up work on many materials such as wood, metals, stone, plastics. Detailed intricate tasks e.g. Model building, craft work, jewellery making.

Rotacraft

Rotacraft offers an excellent range of precision tool kits – 12 volt, 230 volt and Cordless, suitable for beginner and the professional user. The tools are supported by a wide range of accessories and attachments. Ideal for modelling, electronics, general DIY, craft work, antique repair & restoration, engraving, jewellery making plus a variety of other precision tasks.
Product Code: RC8232
Product Name: Rotacraft Keyless Chuck (0 - 3.2mm)
Brand: Rotacraft

Barcode: 5060030662499
Weight: 21 grams
Dimensions: 145mm x 55mm x 44mm

Shipping Weight: 29 grams
Shipping Dimensions: 145mm x 55mm x 44mm