Soldercraft #7 Spare Tip For 25w Iron
Soldercraft #7 Spare Tip For 25w Iron
SKU:
SC7025/7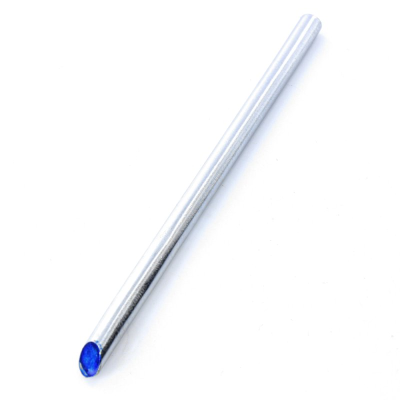 • Spare Bit for 25w Iron (wedge) for SC7025
• Length 70mm
• Diameter 4.0mm
• Premium quality high-performance bit
• Wedge-shaped
Soldercraft #7 Spare Tip For 25w Iron
This 25w wedge-shaped spare tip is perfect for the Soldering Iron Stand (SC7000). Ideal for craft & hobby use, jewellery, dental repairs & electronics.

Soldering Iron
The Soldercraft mains iron is intended for direct connection to the mains voltage (220v-240v) and features a sturdy heater unit. Each iron is fitted with a high performance bit-ready to use. The Solder Craft range covers many applications perfect for your Soldering tool, Ideal for your craft & hobby use, jewellery, dental repairs & electronics etc.

Soldercraft
Soldering is an easy and inexpensive method of joining light articles made from steel, copper or brass and securing wires made from these materials. Whether you are looking for a traditional electric soldering iron, a battery operated unit, or even a gas powered cordless iron – you will find a suitable tool for the job in the Solder Craft range. Also featured, a selection of excellent Pyrography tools ideal for making and decorating wood and leathers.
Product Code: SC7025/7
Product Name: Soldercraft #7 Spare Tip For 25w Iron
Brand: Soldercraft

Barcode: 5060030666862
Weight: 7 grams
Dimensions: 70mm x 5mm x 5mm

Shipping Weight: 15 grams
Shipping Dimensions: 145mm x 55mm x 44mm