NEW LOOK WEBSITE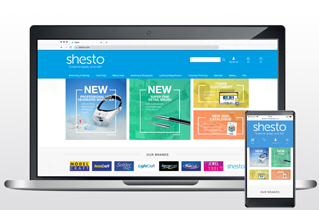 We are excited to announce the launch of the newly redesigned website!

The website boasts a fresh new look, user-friendly navigation, improved checkout processes and a whole host of smaller but impactful changes, all to make your experience of the site that much better.
Mobile Responsive
Check out the website on your mobile phone and tablets, it's a much cleaner experience than our previous site.
Updated Navigation
The main menu, home page & search function have been improved to help you find the products & information you need easily.
Register now for 10% off your first order!
Note
Please be aware that due to the server move you may be required to register again to access your account. The registration process is quick and easy, you will receive an email confirmation once completed.