Minitool 32105 High Torque Drill (80W)
Minitool 32105 High Torque Drill (80W)
SKU:
MT320105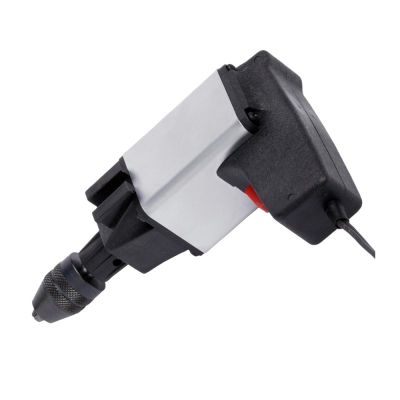 • Must be used with transformer
• Powerful reduction gear (8:1) for low speed
• Long-life self-lubricating friction bearing
• For smoother running
• 2-grip positions
Minitool 32105 High Torque Drill (80W)

A high powered 110W drill with high torque for low speed and repetitive work in metal, plastic, wood and circuit boards.

Specifications

• Powerful gear reduction (8:1) for maximum force while low rotation speed, also for drilling of metal
• Long-lasting, self-lubricating sleeve and ball bearings for smooth running
• Pistol grip for optimal handling
• Integrated collet for mini drill stand (32111)
• Recommended transformer: Minitool 32904

Accessories for High Torque Drill

32110, 32111, 32112, 32910, 32921, 32922

Technical data
• Operating voltage: 12V DC
• Max. power consumption: 110W
• Rotation speed: 140-1500/min
• Max. torque: 16,3Ncm
• Gear reduction: 8:1
• Chucking capacity 1-6mm

Included in delivery
• 1 HSS-drill 3mm
• 1 locking pin

Minitool

Made in Germany, this high-quality range of mini tools answers all the needs of the keen hobbyist and model maker.
For over 30 years, Minitool 12 volt tools have answered the specific needs of anyone interested in miniature precision. They enjoy a high reputation in Europe, USA and Canada. All tools are 12 volt and therefore small and well balanced, and have ample power for tasks in hand.
Product Code: MT320105
Product Name: Minitool 32105 High Torque Drill (80W)
Brand: Minitool

Barcode: 4001510321056
Weight: 398 grams
Dimensions: 225mm x 200mm x 178mm

Shipping Weight: 436 grams
Shipping Dimensions: 225mm x 200mm x 178mm