Minitool 32604 2 Pce Buffing wheels Set
Minitool 32604 2 Pce Buffing wheels Set
SKU:
MT320604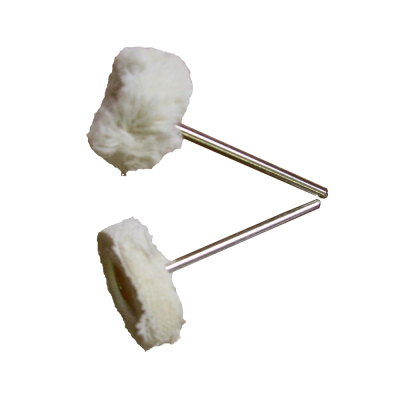 • By using polishing pastes or polishing waxes
• An optimal surface finish can be attained
• Can be used with tools MT320120,320130,320140 & 320600
Minitool 32604 2 Pce Buffing wheels Set

These buffing wheels are used with the tools high-speed rotary tool (MT320120), Grinder ( MT320130), Screwdriver (MT320140) and flexible shaft (MT320600), Ideal for use on metals, stone, ceramics and plastics.

Specifications

• Diameter D 22mm
• Suitable for devices MT320120,320130,320140 & 320600

Remark

• When using polishing paste or polishing wax the finish of the surface can be optimized.
• Guide the buffing wheels with soft and constant pressure in rotatory movements.

Minitool

Made in Germany, this high-quality range of mini tools answers all the needs of the keen hobbyist and model maker.
For over 30 years, Minitool 12 volt tools have answered the specific needs of anyone interested in miniature precision. They enjoy a high reputation in Europe, USA and Canada. All tools are 12 volt and therefore small and well balanced, and have ample power for tasks in hand.
Product Code: MT320604
Product Name: Minitool 32604 2 Pce Buffing wheels Set
Brand: Minitool

Barcode: 4001510326044
Weight: 5 grams
Dimensions: 163mm x 72mm x 20mm

Shipping Weight: 13 grams
Shipping Dimensions: 163mm x 72mm x 20mm